We are offering a wide range of folding cartons – from standard folding boxes to complex multipacks or pastry boxes – using a variety of folding techniques.
Our boxes and trays are suitable for hand or automatic erection, depending on your requirments.
Lightweight and Recyclable 
It is an ecological alternative as this is a lightweight and recyclable material.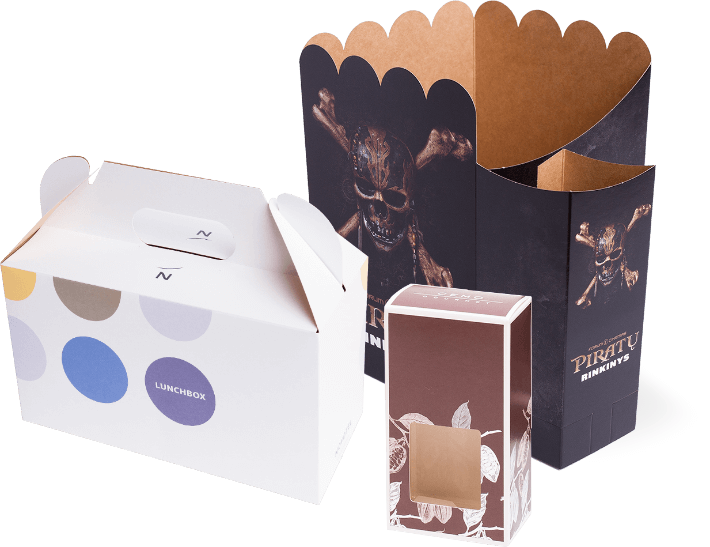 Our range of folding cartons:
Pastry boxes
Cardboard sleeves
Multipacks for beverages and food
STANDARD FOLDING BOXES
Crash Lock Bottom – Auto-Bottom carton
Snap Lock Bottom - 1-2-3 Bottom
Pillow Boxes
COUNTER DISPLAYS (Group packing)
Boxes with plastic window patching
Standard Salmon/Smoked Meat Boards (pads)
Fill out the form & we will come back with an offer!